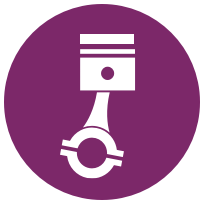 Four Stroke Motorcycle
We provide additive packages specifically designed for the needs of four-stroke motorcycles. These balanced, multifunctional dispersant-inhibitor additive packages are designed for engine oils that must meet JASO MA or MA-2 (T903: 2006) requirements.
To learn more, contact IPAC here. IPAC customers should log in for full access to datasheets and other essential tools and specification information.