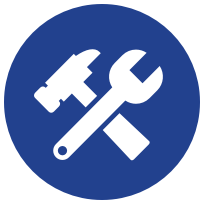 Our hydraulic A/W additives are designed to extend the life of critical hydraulic systems by providing excellent anti-wear protection and extreme pressure (EP) performance, along with rust protection and thermal and oxidative stability. Meeting all major hydraulic specifications, these additives give your products all the lubricating characteristics necessary to protect hydraulic systems against friction and wear, rust, oxidation, corrosion and demulsibility.
---
These multifunctional hydraulic and turbine oil additive packages contain metal passivators for compound stability and longer fluid life. They provide excellent oxidative stability and outstanding rust and corrosion protection. Formulated for fluids used in wet conditions at high temperatures and pressures, they are specifically designed to resist oxidative degradation from high-temperature turbine operations.
---
With our innovative additive system, a high-performance, biodegradable form release oil can be formulated easily and effectively. It creates a universal barrier release for all concrete form operations and provides optimal release characteristics for aluminum, steel, plywood (with or without oil), rubber, epoxy, urethane and coated Styrofoam forms. It can be easily sprayed, swabbed or brushed, and serves as an excellent protector for spatter and mixer applications.
---
To meet the needs of the rapidly evolving metalworking market, we offer additives to ensure that your metalworking fluids deliver superior lubricating, cooling and protection capabilities. Our latest offerings are used in the formulation of high-performance fluids for removing, forming, protecting and treating metal.