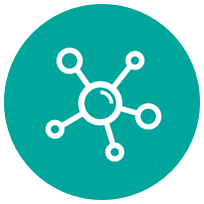 Whether you prefer solids or liquids, we offer a full range of viscosity index improvers (VIIs) designed to improve a lubricant's range of effective viscosity. Unlike many polymers currently sold as VIIs, our carefully selected polymers are designed specifically for the lubricants market. They effectively thicken oil as temperature increases, extending the lubricating effect across a wider temperature range.
A balance between thickening efficiency and shear stability is important when selecting a polymer for use as a viscosity improver. IPAC VIIs give you the highest possible degree of thermal and oxidative stability when added into your formulations and blends. These components are primarily used in multi-grade engine oils, gear oils, automatic transmission fluids, power steering fluids greases and some hydraulic fluids. We also provide guidance on setting up operations to dissolve solid polymer and blend VIIs in house as well as machinery considerations for grinding polymers.
---
Another critical polymer choice is a pour point depressant (PPD), and our line of PPDs are carefully selected to provide the safest lubricant at low temperatures. PPDs are used to enable mineral oils to function efficiently at low temperatures, eliminating the harmful effects of wax and other crystallinity issues that might otherwise be encountered.
---
Our multifunctional line of polyisobutylenes (PIBs) is chemically stable and resistant to oxidation due to light and moderate heat. All grades are water white, hydrophobic and non-toxic. Our products have a narrow molecular weight distribution and negligible sulfur content. These non-polar hydrocarbon polymers have a high solubility in aliphatic, aromatic and chlorinated mediums and are compatible with a wide variety of organic materials.
---
Tackifiers are used to formulate lubricant oils and greases that require anti-drip characteristics and/or adhesion properties, and our tackifiers provide the performance needed to achieve these objectives. Our long-chain, high molecular weight polyisobutylenes, diluted in oxidative stable paraffinic oil, improve tack and peel adhesion.
---
Our new IPAC 2600 series of yellow metal corrosion inhibitors and EP agents offer greatly improved corrosion protection at a lower cost. They feature excellent solubility in a wide range of lubricants and greases, and our product range covers both sulfur scavengers and yellow metal surface passivators. The result is performance that won't wear out or weigh down your budget.
---
During the course of developing our high performance additive packages, we often discover and utilize new components that deliver cutting-edge performance in both foam inhibition and demulsibility. After screening hundreds of compounds for these functions, we add the top performers to our line and make them available for your use. If you are facing a difficult challenge in either of these areas, we can provide a number of solutions.
---
As the workhorses in the world of lubrication, dispersants and detergents keep engines and parts clean and free from sludge, varnish and soot. More than ever, this is a key deliverable in today's world of complex equipment and vehicles. At IPAC, we have focused resources on developing the best dispersants and detergents available. Add into these considerations the importance of new deliverables such as reducing or eliminating low speed preignition (LSPI), it is clear that having top performance in the lubricant cleanliness department is more important than ever.
---
How your lubricant interacts with surfaces often dictates success or failure, and the nature of that interaction depends on what you are trying to accomplish. From protection of engine parts by ZDDP to getting the right clutch engagements in transmissions through the proper selection of friction modifiers, our ever-expanding list of components in this category will meet your latest formulation needs.
---
With the continually changing nature of base stocks, particularly the shift to more highly refined and synthetic stocks, choosing the right seal swell agent is critical At IPAC, we have a range of agents that are designed as key formulary components to ensure your fluids interact ideally with the seal and elastomer components in the system being lubricated. These components have been thoroughly tested and are used regularly in a wide range of lubricant categories to ensure proper balance and retain the proper rigidity, tensile stregth and size of these important elastomer parts. They can also provide the additional benefit of balancing the polarity of your fluid and enhancing the solubility of key additives in the system.