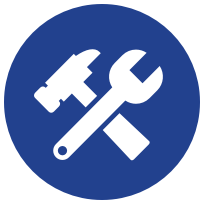 R&O, Turbine Oil Additives
These multifunctional hydraulic and turbine oil additive packages contain metal passivators for compound stability and longer fluid life. They provide excellent oxidative stability and outstanding rust and corrosion protection. Formulated for fluids used in wet conditions at high temperatures and pressures, they are specifically designed to resist oxidative degradation from high-temperature turbine operations.
To learn more, contact IPAC here. IPAC customers should log in for full access to datasheets and other essential tools and specification information.