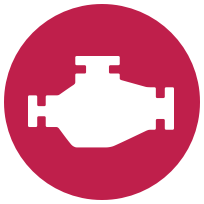 Automatic Transmission Fluid (ATF) Additives
IPAC offers a range of products for automatic transmissions that provide enhanced frictional properties, long-term friction stability, oxidation, thermal, wear and corrosion protection, among other benefits. One prime example of combining cost effectiveness with high performance is the industry leading IPAC 9344, an additive package that can be used for both high viscosity and low viscosity multivehicle transmission fluids, as well as multipurpose transmission fluids. Talk about flexibility. By combining IPAC 9344 with the proper VII and base oils, you can make a range of products, all with one package. IPAC's customer service takes center stage if you prefer any of these pre-blended, as IPAC can certainly also make an all-in-one package.
To learn more, contact IPAC here. IPAC customers should log in for full access to datasheets and other essential tools and specification information.