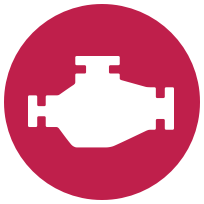 Automatic Transmission Fluid (ATF) Additives
These low-ash packages are formulated to provide superior thermal and oxidative stability, corrosion and wear protection, anti-shudder durability, optimized frictional properties and sludge/deposit prevention performance.
Multipurpose ATF. Many vehicles built before 2006 and still on the road today – such as those manufactured by General Motors, Ford Motor Company and others – require a multipurpose ATF. IPAC 9220 and IPAC 9222 can be blended with Group II stocks to formulate a high-performance, multipurpose power transmission fluid for these vehicles.
Multi-vehicle ATF. Our premium multi-vehicle additives are designed to serve the broadest range of vehicles, while offering superior, well-balanced performance.