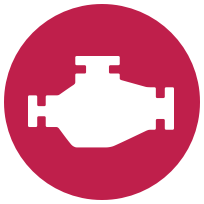 Tractor and Off-Road Additives
Whether you're interested in a traditional zinc-based product like IPAC 9110 or our newer zinc-free IPAC 9130, our tractor hydraulic additives provide excellent protection against gear wear, including wet gears. Proven in field performance and ideal for all major tractor OEMs, these additives also offer excellent brake chatter performance, brake and clutch capacity and oxidative/thermal stability. In addition, we have tractor-specific friction modifiers, such as IPAC 2532.
To learn more, contact IPAC here. IPAC customers should log in for full access to datasheets and other essential tools and specification information.