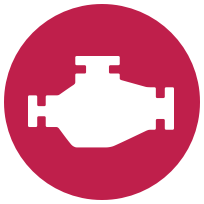 Gear Additives
Our automotive and industrial gear packages are designed for inclusion in lubricants for automotive, heavy-duty truck and bus manual transmissions and rear axles. These additives help prevent wear, pitting, spalling and scoring while protecting against oxidation, rust, copper corrosion and foaming. They also promote longer tooth life and smoother gear changes.
The new IPAC 9546, which features additional chemistry, is designed specifically for industrial gear box formulations. Its cascadable performance levels are easily adjusted for desired EP levels and ISO grades. With enhanced corrosion resistance at all treat levels, the result often substantially exceeds what standard performance gear oils might deliver.
If you're looking for a limited slip top treat friction modifier, IPAC 953LS is compatible with GL-5 and J2360 gear lubricants. As a thermally stable additive, it provides excellent friction modification while maintaining seal compatibility under high temperatures. It also provides excellent anti-chatter performance and alleviates noise vibration and harshness (NVH) associated with some limited slip differentials.