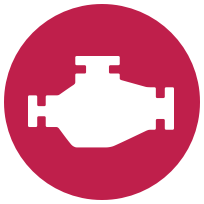 Gear Additives
IPAC is DRIVEN.
Experience both cost effectiveness and high performance with our wide range of driveline additives.
Our IPAC 9800L series of gear packages is designed for a wide range of industrial and automotive applications. We use a carefully optimized blend of chemistry ideally balanced to prevent wear, pitting, spalling and scoring while protecting against oxidation, rust, copper corrosion and foaming. Even under extreme shock loads, our additives continue to protect gear teeth and insure a long tooth life as well as smoother gear changes. As can be seen in the L-42 photographs below, the IPAC 9800L series demonstrates very low scoring on both the ring and pinion, with as much as 60% improvement over reference fluids in this test.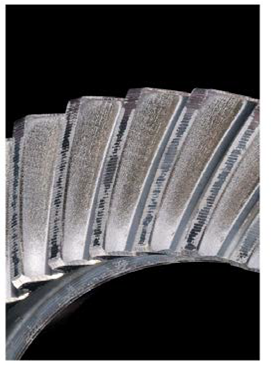 Our new IPAC 9800L series raises the bar in clean gear and GL-5 performance. Don't settle for just GL-5 performance which can leave gear surfaces loaded with sludge and varnish (as demonstrated by the L-60-1 thermal test, and the right side of the photo below).

And if you're looking for a limited slip top treat friction modifier, IPAC 953LS provides top of the line, proven performance in a wide range of gear fluids. IPAC 953LS provides excellent anti-chatter performance and alleviates noise vibration and harshness (NVH) associated with some limited slip differentials.
To learn more, contact IPAC here. IPAC customers should log in for full access to datasheets and other essential tools and specification information.